Over 25 years, more children aged 13 to 15 have signed up to be a part of the Rotary Alberta Entrepreneurship Youth Camp, hosted at Eagles Nest Ranch in partnership between Community Futures Chinook, Community Futures Entre-Corp, Rotary Club of Medicine Hat, and other Community Futures in Alberta.
In 1997, Community Futures across Southern Alberta organized an entrepreneurship camp that would immerse youth in the world of owning a business, and just over five years ago, the Rotary District 5360 became more involved in organizing the educational camp.
From learning the basics of owning a business, to applying for a loan, and creating a product and selling it on the last day, the heightened confidence and skill the campers grow into in the short 7-day period is noticed and celebrated.
Greg Scott has been a part of the camp as a team leader for 25 years and works with Community Futures Entre-Corp as senior business analyst. Year after year, the last day remains his favourite, and it's because of the campers excitement to finally sell the product they've worked hard designing and building all week long.
"It's the success at the end — they have to pay for everything to emulate real life, so at the end of the day, everyone sits with the cash box, pays back their loans, and when they finally reach that break even point, everything they did all week finally comes to show. That day is awesome."
Families, friends, and camp volunteers are invited on the last day to browse the market and shop the products they desire. Crib boards, notebooks, bookmarks, reusable bags, first-aid kits, and scrunchies were some of the products being sold at the 2023 Entrepreneurial Youth Camp.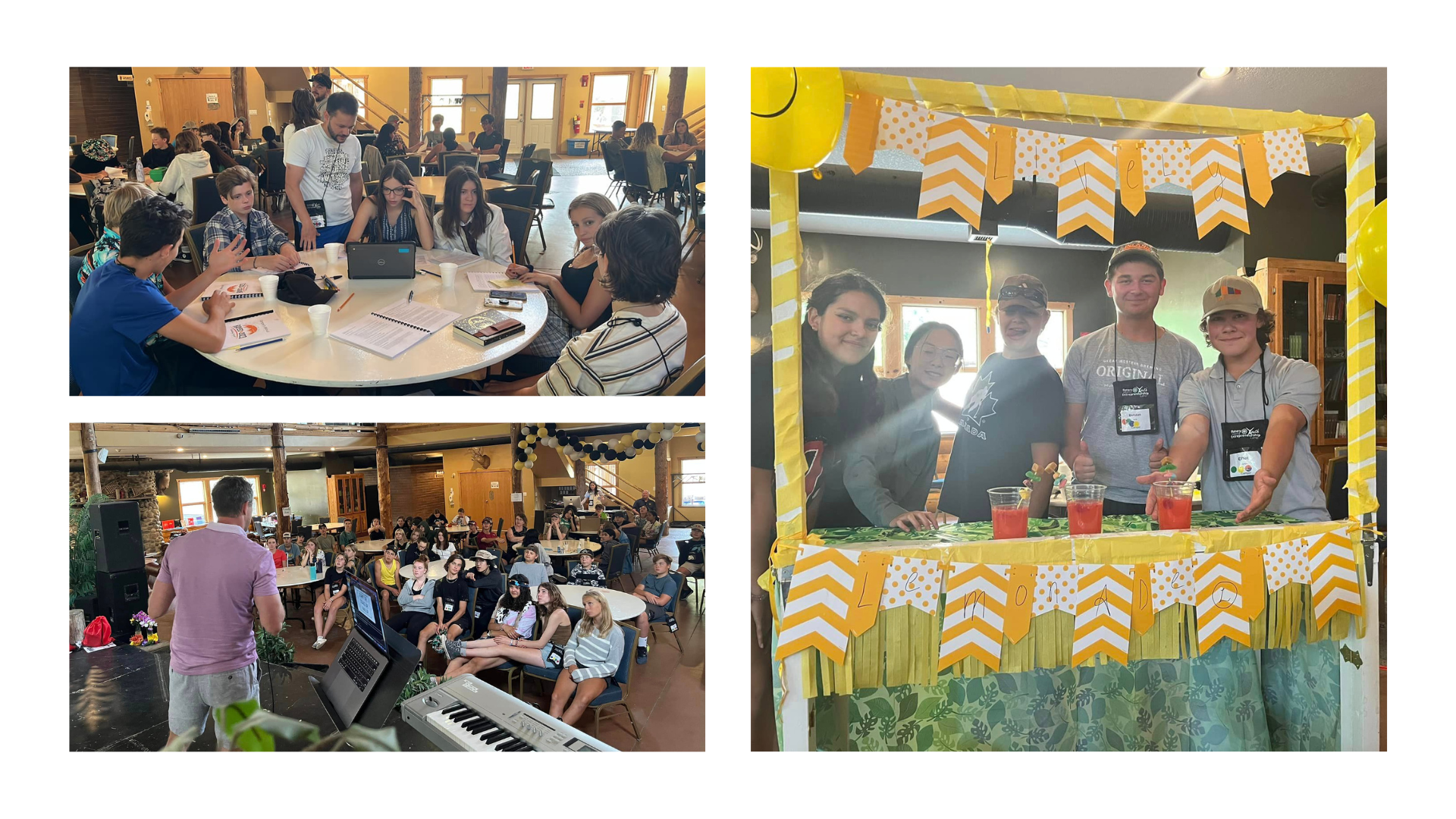 There were 10 groups of six members with a youth and team leader, and around 60 campers counted a profit, which was divided evenly between the group members and taken home to spend.
Business knowledge and skill is always top of list during this camp, and other life knowledge and skills are found throughout the week, from general money management and leadership skills, to creating a supportive work environment, practicing social skills, and successfully choosing bravery with attending a camp full of strangers.
"In each group, there are campers from the Southern side of the province who don't know each other, and suddenly they have to work as a team. That bonding and teamwork — they really learn their strengths in each other and themselves," says Scott.
This year was Alvaro Mendes' second year participating in the camp as team leader. He works with Community Futures Chinook as a business analyst. He noticed immediately a positive change in the campers' behavior from the first to last day.
There is no wifi or service at Eagles Nest Ranch, so the campers were encouraged to get to know one another and socialize. Mendes says humans are naturally social beings, and the camp reminded them of that and encouraged them to strengthen that characteristic in a welcoming setting.
"The first day, the campers were a bit shy. But as the days went on, they started to get to know each other. On the last day, there was a dance, and nobody was sitting on the bench. They were all interacting with each other. Friendships were absolutely made at the camp," says Mendes. "I saw 60 kids having fun every single day."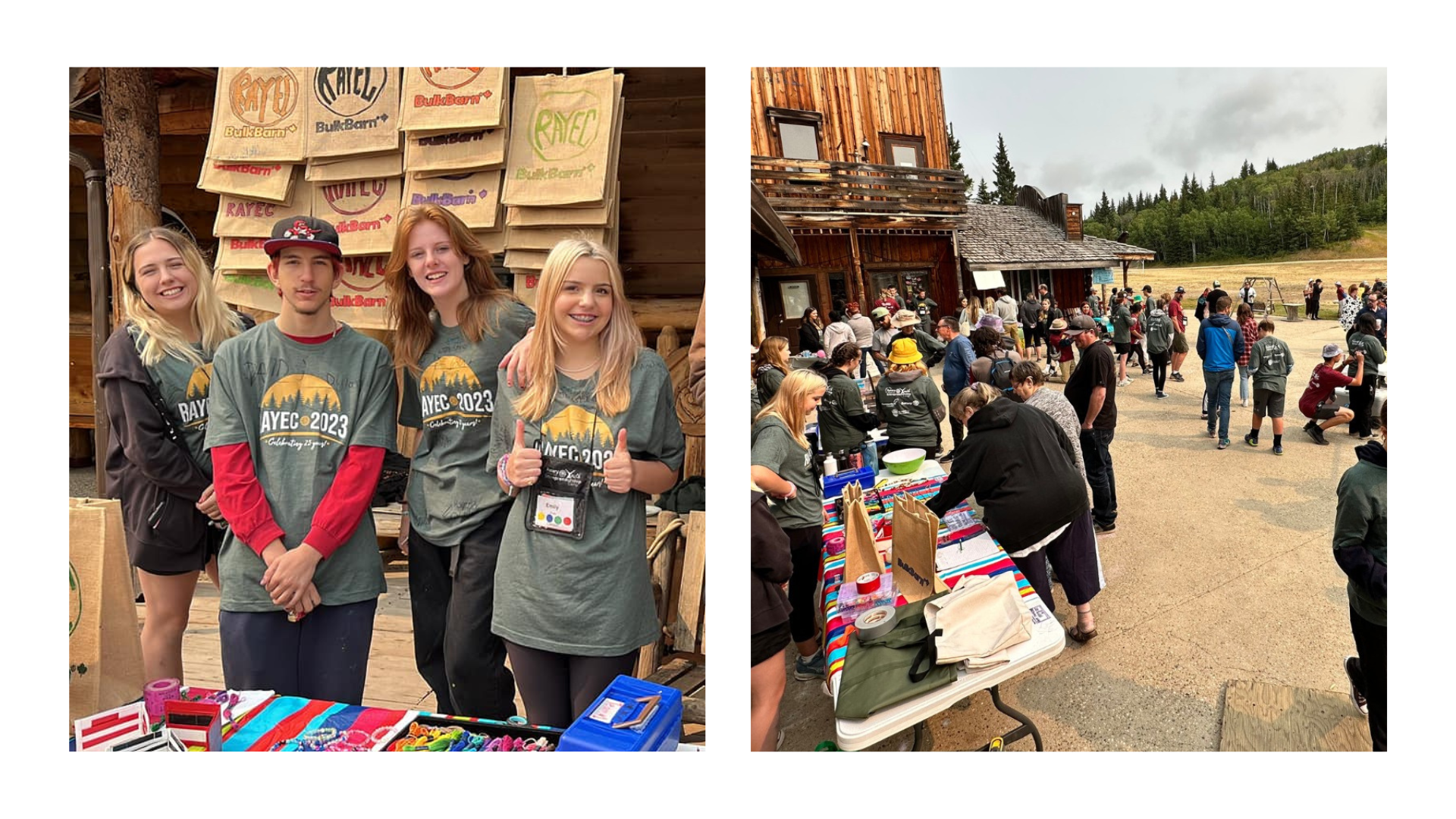 When the campers weren't working on their businesses, they had evening hours to partake in leisure activities, like ziplining, paintballing, and swimming.
The campers had different skills and talents that allowed the teams to create unique and diverse products. Mendes saw the campers come together and work together, despite the many different personalities. It was nice to see the groups not only learn and grow business skills, but personal skills as well.
"The campers saw the strengths in each other and naturally assigned themselves into roles that suited their skills, then we taught that, even if they're not strong in that aspect, they need to support one another," says Mendes. "It was important for us to teach them to think as a team, behave as a team, and play as a team."
The two business analysts believe the camp offers education that is necessary for learning. Throughout Scott's 25 years with the camp, he's seen campers from over the years own and open their own business and still run them to this day.
Whether someone is looking to be an employer or employee, learning how a business works is a skill, and learning it at a young age brings ease when incorporating those skills into their lives throughout time.
"It's planting the seeds in young children and teaching them the entrepreneurial world. They learn every aspect of that environment," says Mendes.

"It's life learning," says Scott.

---

To learn more about Rotary Alberta Youth Entrepreneurship Camp, click here.