Greg and Bonnie Spragg officially opened Spragg's Meat Shop in 2005. Their dream of setting up shop started a few years before, when they started to learn to raise free-range pigs, going from three to 75 in one summer, focus on their business plan, and attend workshop seminars offered by Community Futures Entre-Corp.
Over the last 20 years, the family owned and operated meat shop is based in Rosemary, Alberta, and can also be found in two markets and one storefront in Calgary. Their sole priority is to raise free-range pigs they are proud of and offer quality farm to table pork products.
"It's a different challenge everyday. It's always changing and we like the variety. It's been an exciting 20 years, and we're ready to keep going for another 20 years," says Bonnie.
Spragg's Meat Shop has won eight awards since opening in 2005, from the Alberta Food Awards — Best in Protein, Alberta Food Processors Association Meat Convention — People's Choice Award, and Alberta Food for Health Award — Premier's Award for Healthy Alberta Food Sold at a Farmers' Market, to name just a few.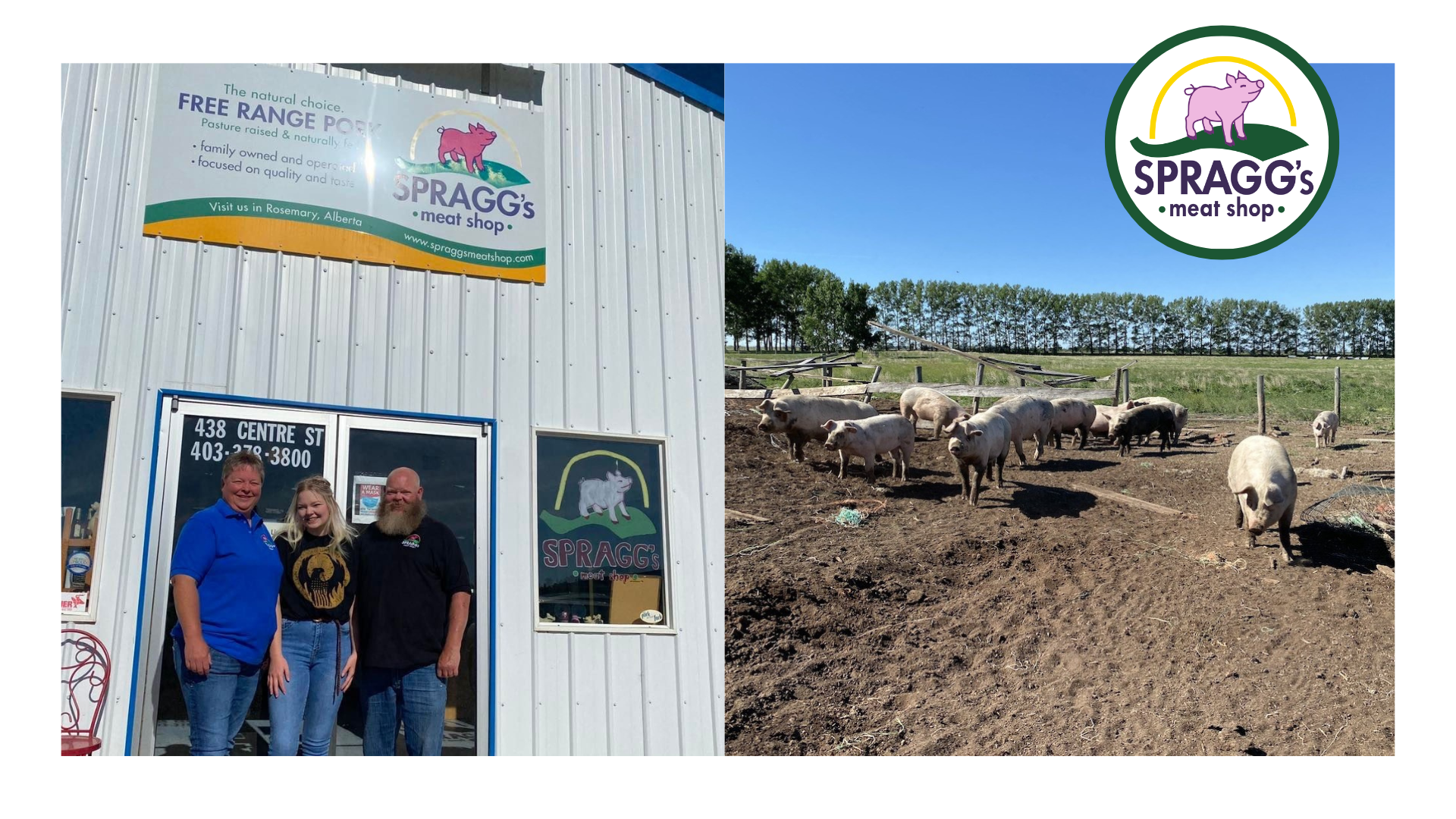 Recently, owners Greg and Bonnie have returned to Community Futures Entre-Corp for support while joining their second Farmers Market location. It was nice for them to return to an organization they've worked with previously.
"It allowed us to access capital when we needed it. It was certainly a relief to find financial support that worked for us and would move the process along. It was simple to apply and receive, and it all went smoothly," says Bonnie.
Spragg's Meat Shop can be found online at www.spraggsmeatshop.com as well as Facebook and Instagram.