Ever since he was young, Tyrone Smith found reptiles fascinating. He saw them as some see cats and dogs, as comforting companions with a unique personality and charming nature.
In 2008, he purchased the The Canadian Mouseman business. He would breed mice and send over 25,000 a month throughout Canada. He then added snakes, turtles, frogs, geckos, and newts, but only breeding snakes. The mice portion shrunk, while the snake breeding grew.
He carefully sends the animals across Canada. And since there is a real interest in reptiles, he started to host the Western Canadian Reptile Expo, first in Red Deer, then Calgary, and now Medicine Hat.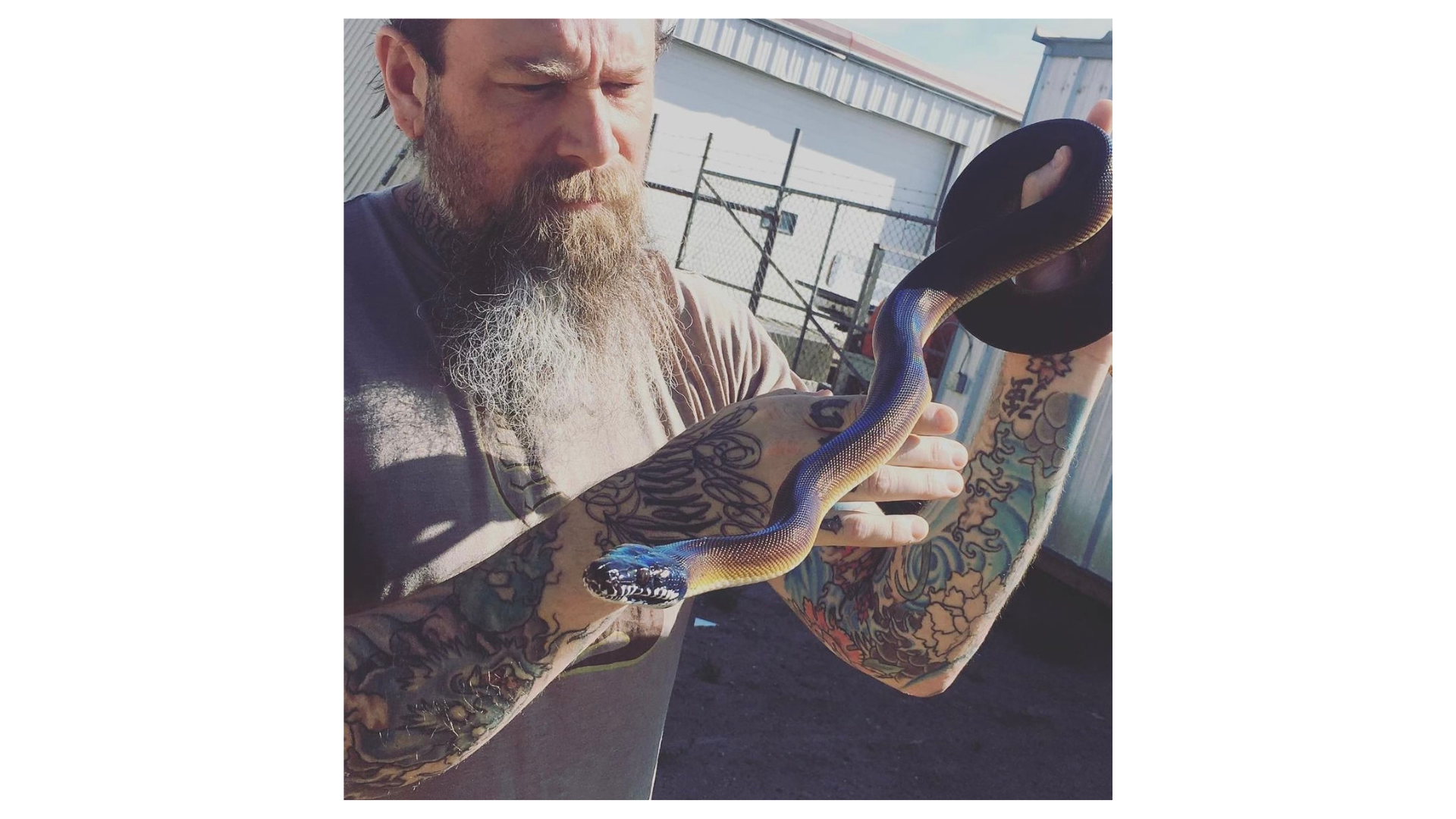 Medicine Hat's first ever Western Canadian Reptile Expo will happen from June 24-25, 2023 at the Medicine Hat Stampede Grounds. This family-friendly event allows for people to see and learn about hundreds of different reptile species, from turtles, to crocodiles, pythons, geckos, and so many more.
Attendees can also purchase and bring home a new pet, and tropical plant breeders will be at the Reptile Expo as well.
"Breeders are traveling from across Canada for this event," says Smith. "I wanted to host this for those who love reptiles, but also to help some become comfortable with the animals and debunk some misconceptions."
There will be a donation basket for Root Cellar Food & Wellness Hub (previously known as the Food Bank), and those who donate enter to win door prizes. Smith says there will be other free activities for families throughout the weekend.
"Medicine Hat has a strong community. There is real interest in reptiles in this part of the province, and perhaps that's because there are reptiles native to Medicine Hat," says Smith. "There are animals that will be at the Expo you wouldn't see at a zoo. It's going to be a really fun weekend."
---
Smith, owner of The Canadian Mouseman, is a business Community Futures Entre-Corp proudly supported in the early days of the business. Smith has grown the business immensely with the knowledge he's continued to attain in this industry, and the passion and dedication he has for his business and the animals.