Medicine Hat's downtown sees new business owners open their doors more each year, from breweries, to bistros, multi-use spaces, and breakfast shops. The heart of the city is becoming more welcoming for locally-owned businesses, and the owners are delighted to have found a home for their passion.
Moose and Squirrel Bistro officially opened during the summer of 2021 as an 'Artisan Village' that featured locally-made Alberta buttermilk ice cream and often hosted markets with local creators. After a successful first summer, the owners Ian and Carrie Sand added a food and cocktail/mocktail menu.
"It was always our plan to have that be a part of the business. We both have bartending backgrounds that help us be creative and come up with our weekly themes. With the outdoor atmosphere we have now, it's nice to offer a patio with food and drinks, while also being pet-friendly," says Carrie.
Everything on the menu is freshly hand-made in the bistro from the cuisine to the sauces, and fresh produce is used from local greenhouses and garden centres in the area. The Sand's recently added a smoker to their kitchen to widen the array of flavours in their menu options.
Downtown's newest local business King Bagel Bakery was opened by three Hatters, Addison Mohns, Christien Elllis, and Tye Komistek. The three renovated for nine months all by themselves, and inside the historic brick building now sits freshly baked bagels and hearty home-made cream cheese of many flavours.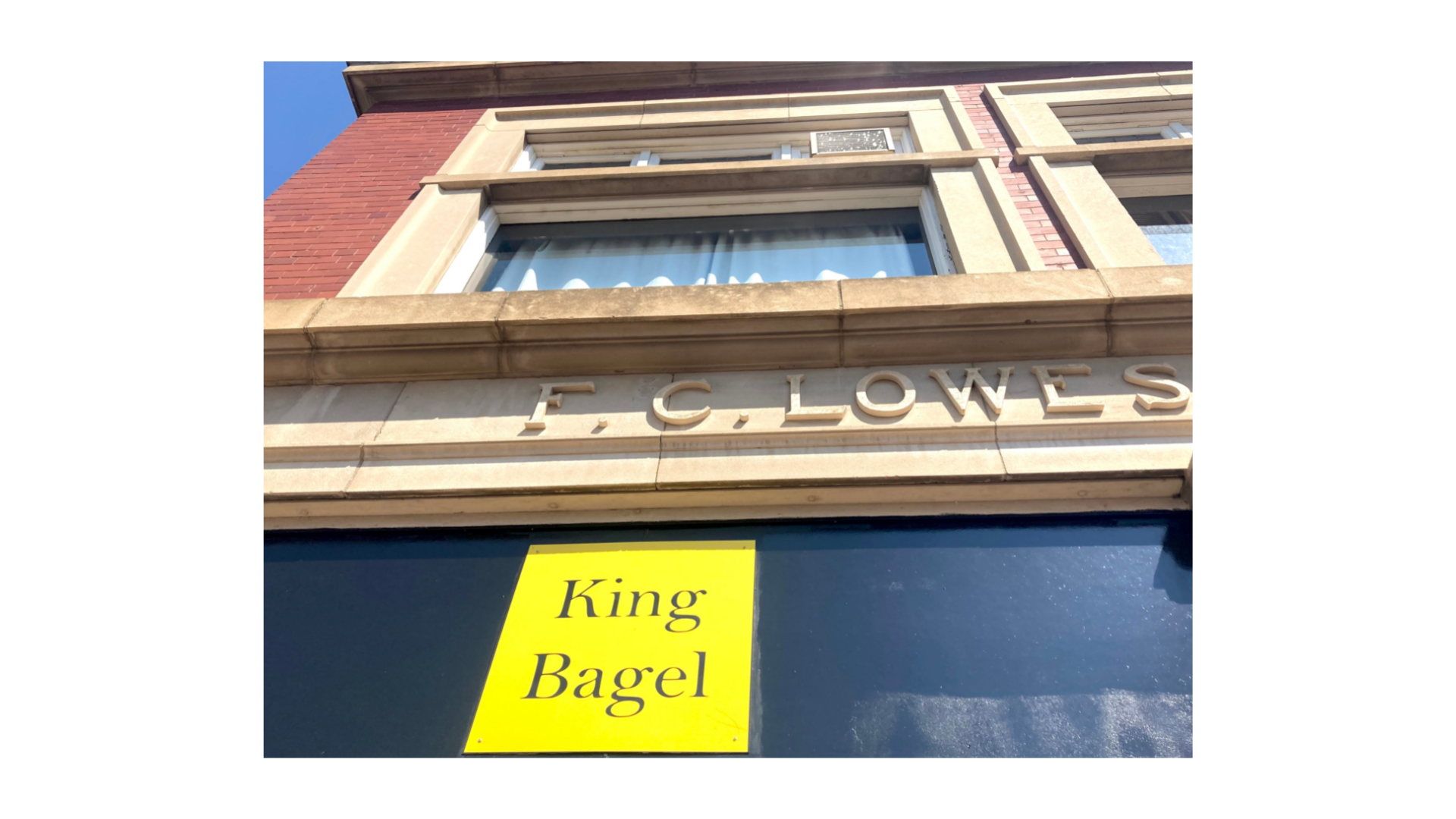 "The thing that makes me the most happy is full families come downtown and to King Bagel, from seniors to parents, and their children — the whole demographic. People genuinely want to come and hang out here. It's the full family experience that matters to us," says Mohns.
More community faces have been seen leisurely strolling the streets, sitting on patios, and soaking in everything the area has to offer, and King Bagel Bakery now contributes to the vibrant energy the downtown core has adopted in recent years.
"The support from other food-based businesses downtown is strong. Once we settle down from being a new business, we really want to try out the businesses down here and offer that same support we've received," says Mohns.
Traveling from place to place in Medicine Hat is more accessible since Bird E-Scooters have made an introduction this summer. Kelli Ireland, Marketing Specialist, Strategic Management & Analysis, was a part of the team who supported bringing in Bird E-Scooters, after the company had reached out in 2021.
"There are so many incredible trails here that allow someone to move quicker from place to place using the e-scooters," says Ireland. "It really encourages people to enjoy all the great amenities and beautiful locations Medicine Hat has, and it makes moving around the city more accessible."
Bird E-Scooter is a quick and affordable transportation option. Local downtown businesses have noticed an uptick in customer traffic since it launched and believe the new feature is encouraging people to stay and visit longer in certain areas in town.
Community members are noticeably more connected to local businesses and business owners in Medicine Hat. The brewery Travois Ale Works was recently brought under new ownership by Chris Perret and Kris Trail, because they felt the brewery was a special and favourite place for many in the community.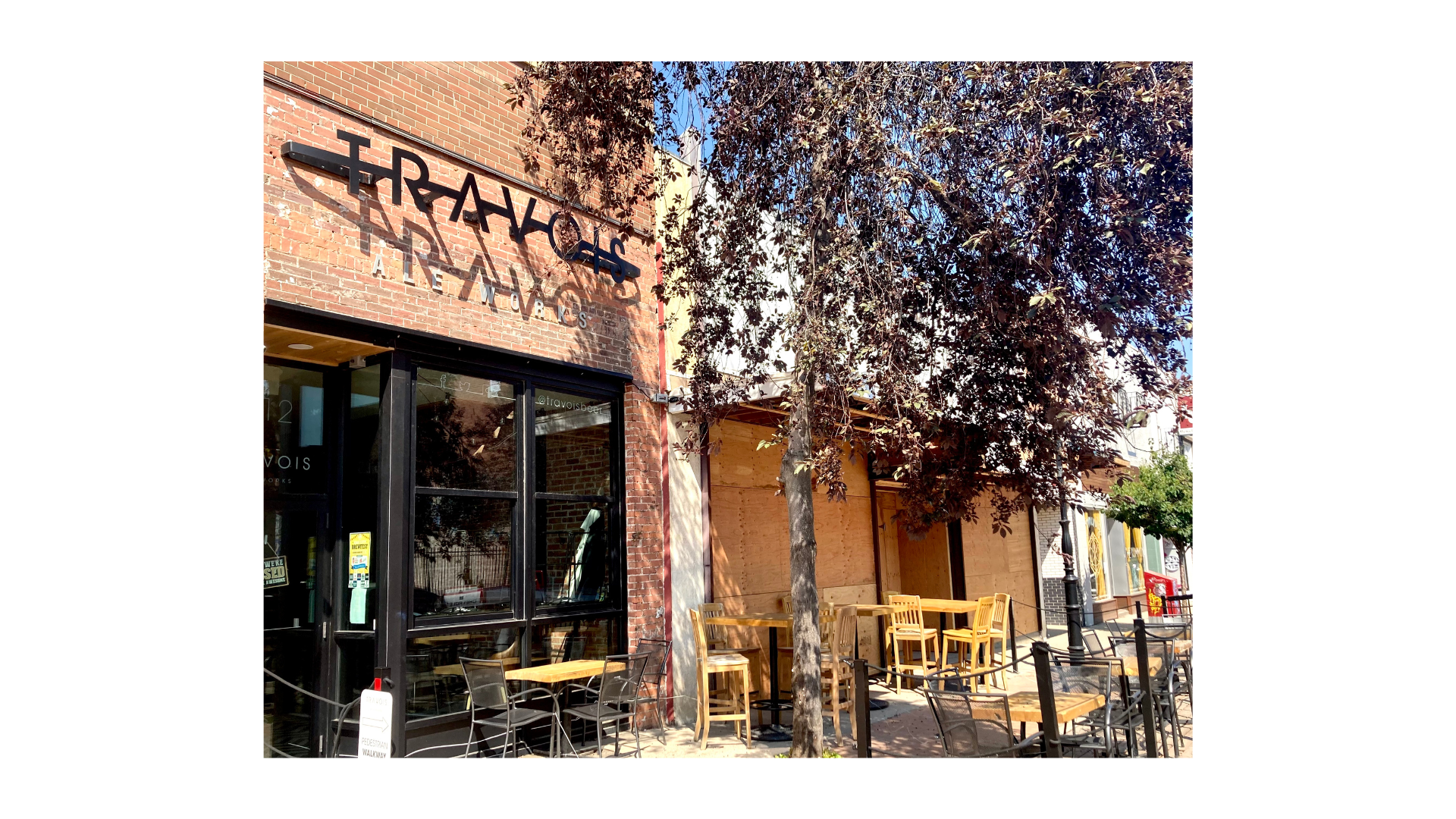 Located inside a historic building on third street, the award-winning micro-brewery is known for its relaxed patio, beer slushies, and beer flights.
"We love how the downtown is thriving, and we know it's going to grow. I see third street, and all of downtown, becoming busier and busier in the upcoming years with people who enjoy their time in the city they live in, or are visiting," says Perret.
Travois Ale Works and Grit City Distillery plan to host Medicine Hat Ribfest from August 26 to 28 at newly developed Towne Square. Perret and Trail look forward to working with more local businesses to plan events and continue to help grow the downtown core.
Supporting the community through events and sponsorships, helping strengthen the energy in the downtown area, and giving community members and visitors a place to unwind are reasons why Perret and Trail were drawn to purchase the business.