Station Coffee Company has been a small business staple in Medicine Hat's downtown for 10 years. A place where residents and visitors find creative hot beverages, freshly baked goods, and a warm and welcoming atmosphere.
Owners Jake Knodel and Blair Hennes were going through the back storage room, when Hennes uncovered two brick archways that hold immense history. They knew this aspect of the coffee shop couldn't remain hidden, so they started renovations in June to expand the seating area.
Through this process, Community Futures Entre-Corp reached out about the Beautification Loan they offer. The owners applied and received the loan to support the cost of the extensive renovations.
"The loan is a tool that helps owners accomplish the dreams they have for their business. It makes a huge difference. There are things that would be nice to do, but it's usually downgraded to what you can do. With the loan, you have some extra room financially to do more," says Knodel.
The current seating space has the original flooring from when the building was constructed, and the two owners would like the new seating area to match the current. The Beautification Loan was used to cover the cost of the reclaimed flooring, which will keep the historic feel throughout the coffee shop.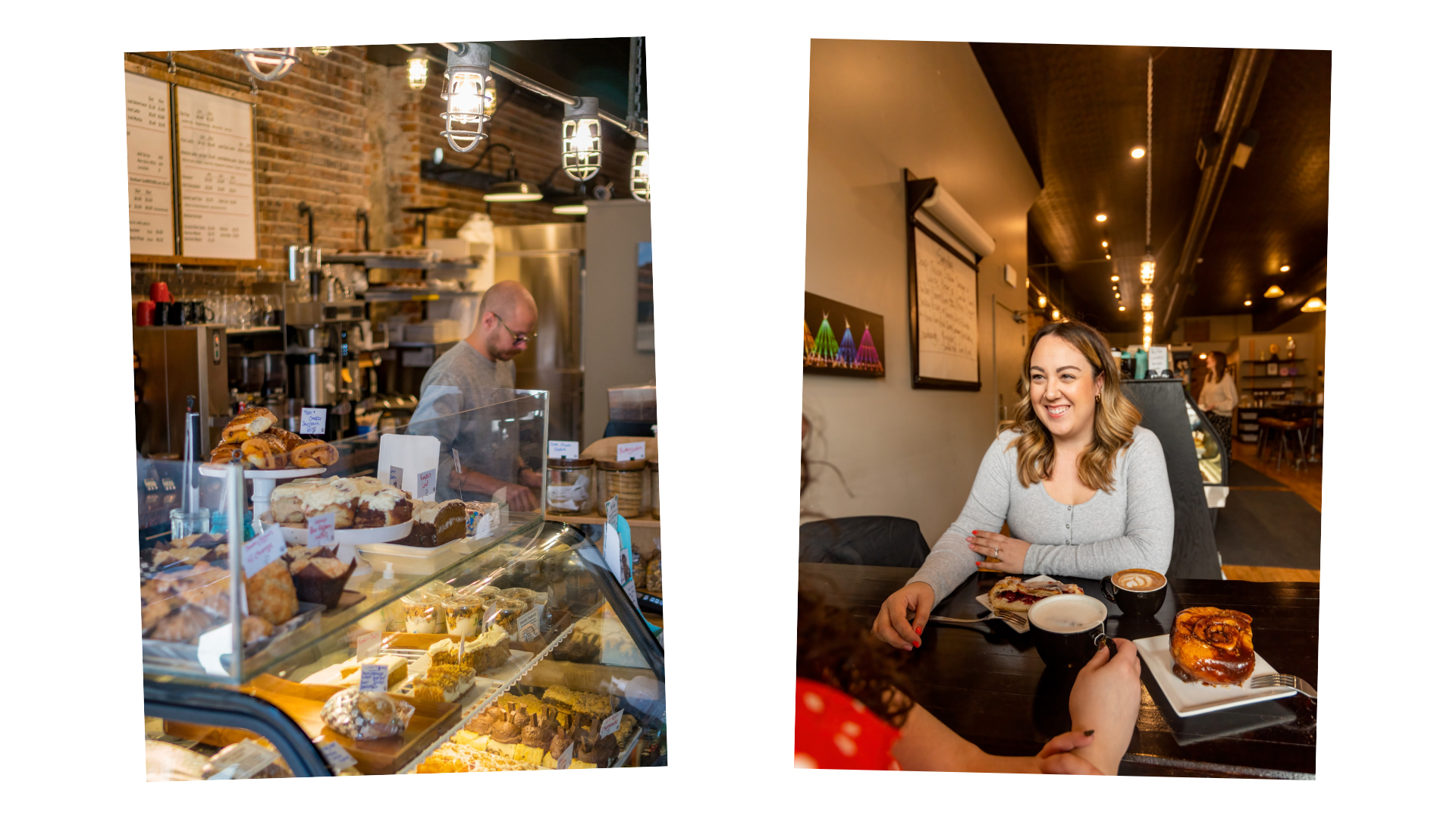 "Community Futures is an organization we've worked with in the past, and this time they reached out to us — we didn't have to go searching. The team is here for local owners and they want to see businesses succeed. The statement is made in the name. Community Futures is here to build the future of their community, which is very cool and practical," says Knodel.
The expansion will double Station Coffee Company's current seating number and will allow for a larger bakery to serve high-quality pastries. What was once a basic garage will be transformed into another way to indulge in coffee and other treats in downtown Medicine Hat.
Station Coffee Company is located at 644 2 St. SE, Medicine Hat, Alberta. ☕
---
Learn more about Community Futures' Downtown Beautification Program here.