Some buildings in downtown Medicine Hat were too old to recover, being built in the early 1900s. Some were torn down, and vacant lots were few and far between. But Hatters Ian and Carrie Sand saw potential in one of the empty spaces on Second Street.
They landscaped and built an outdoor patio spot, Moose & Squirrel Bistro, that invited live music and small business markets. They serve food, cocktails, and Alberta-made buttermilk ice cream.
The excitement for live music grew over the months, and the Sand's felt a stage would accommodate their live performances at the Bistro. They applied and received the Beautification Loan, which they would use towards the stage and three murals.
"It feels great to have support like this from Community Futures. The application process is very accessible with low barriers. There weren't many hoops to jump through, and the team is easy to work with," says Carrie.
The space is full of colourful and energetic murals. To support local artists and add three more murals was important to the owners, because it adds to the ambience of the Bistro and downtown.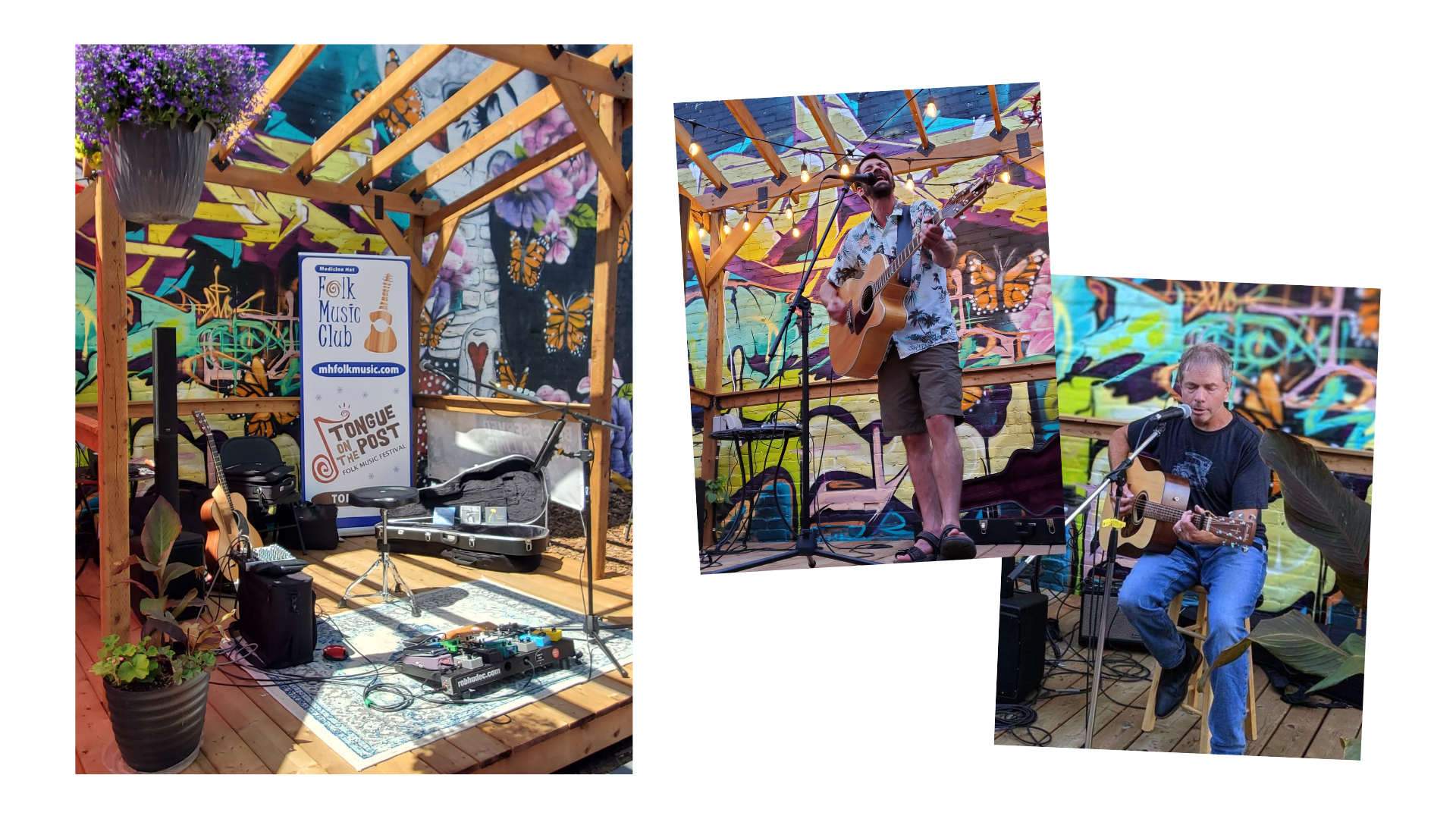 The newly-built stage was used many times over the summer. Live performances were hosted almost every weekend in 2022. Approximately 50 performances were presented with local and Canada-wide artists and musicians. One duo traveled from as far as Los Angeles.
"This is what we wanted to bring more of in the beginning. It's an experience for people wanting to come and spend an evening downtown. Downtown Medicine Hat is starting to build its own energy, and it's really nice to be a part of that" says Carrie.
They are amongst a handful of new businesses in the downtown area. The Sand's look forward to going into their third year in the summer of 2023, bringing in more music, events, and focusing on their food menu.
Check out Moose & Squirrel Bistro online at https://mooseandsquirrelartisanvillage.com!